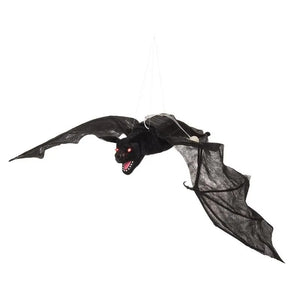 Vampire Bat Sound & Motion
Decorate for the season with this wonderful Sound & Motion Vampire Bat Halloween Fall Harvest Soft Figure Decoration. Perfect for your home or as a gift for a friend or loved one. It's sure to delight year after year.
Details: Soft Figure.
Dimensions: 34.8" x 15.7" x 3.4".
Materials: fabric, plastic, styrofoam, iron, paper.
Color: Black.