Juliska Pewter Stoneware Dinnerware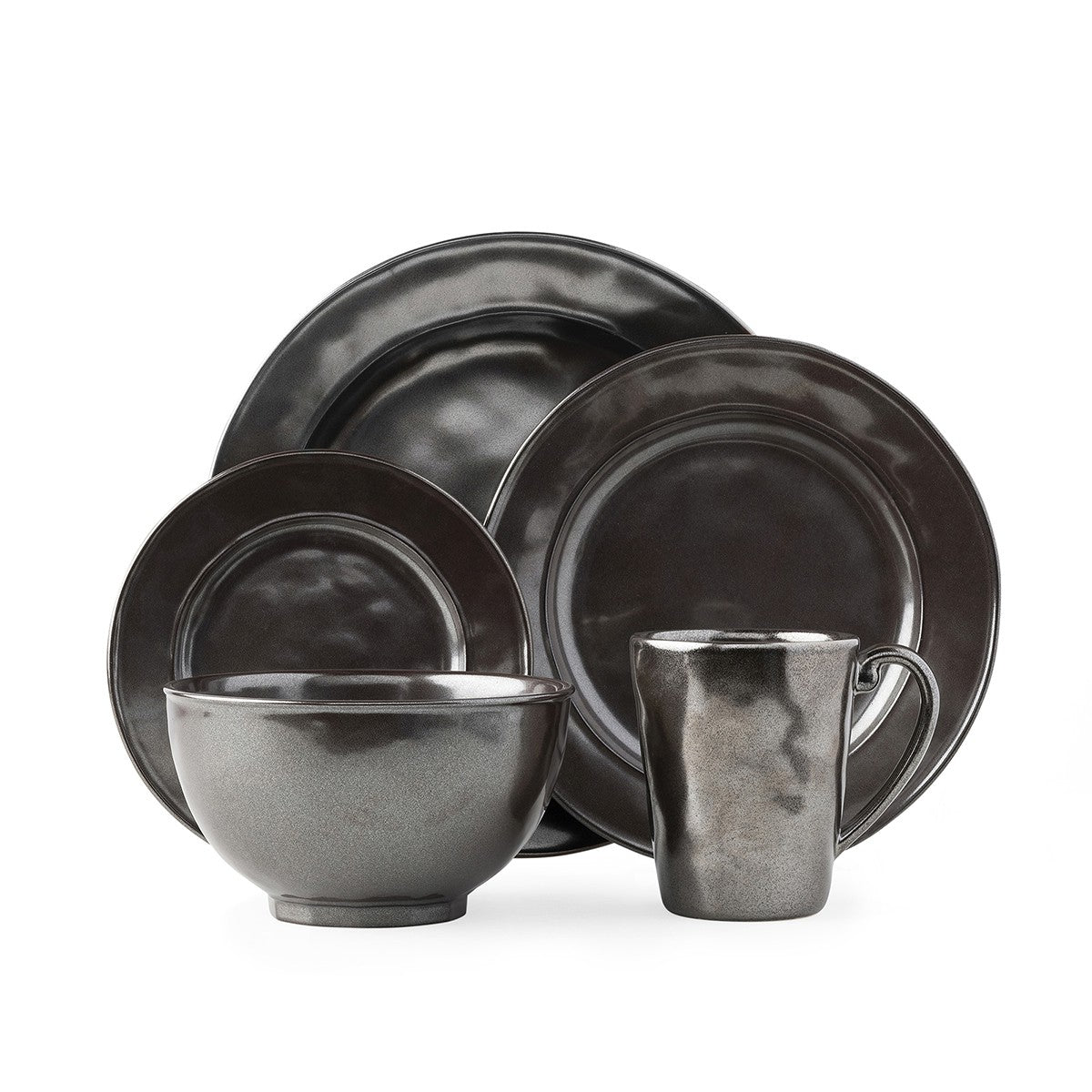 Juliska 
Measurements
Platter/Charger: 14" W
Dinner Plate: 11" W
Dessert/Salad Plate: 9" W
Side/Cocktail Plate: 7" W
Coupe Pasta/Soup Bowl: 8.5" W x 2.5" H (1 quart) 
Footed Soup Bowl: 5.5" W x 3.5" H (16 oz) 
Berry Bowl: 5.5" W x 2.5"H (15 oz)
Cereal/Ice Cream Bowl: 6" W x 3.5" H (28 oz) 
Mug: 3.5" W x 4.5" H (12 oz)
Made of Ceramic Stoneware
Made in Portugal
Oven, Microwave, Dishwasher, and Freezer Safe Over time Pewter Stoneware will naturally age resulting in a lived in and rustic look. This is part of the desirable character of the glaze which is very much similar to actual pewter. To help preserve the original glaze we recommend placing plate liners between your plates while storing between use.