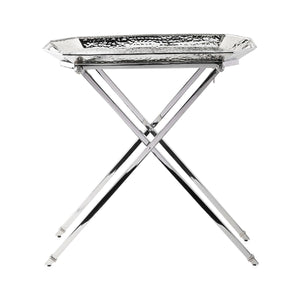 Juliska Bar Tray & Stand Graham
 Juliska
 29" L x 18" W x 31" H 
Hand wash with a gentle detergent and dry immediately with a soft cloth.
Do not soak or leave unwashed overnight.
Do not use abrasive cleaners, steel wool, or scouring pads that can scratch and dull metal surfaces.
Not dishwasher, oven, or microwave safe.